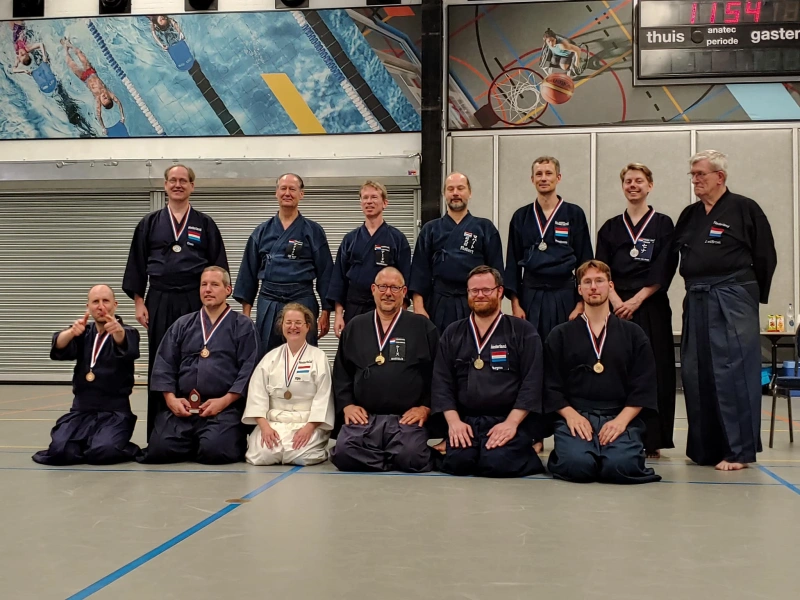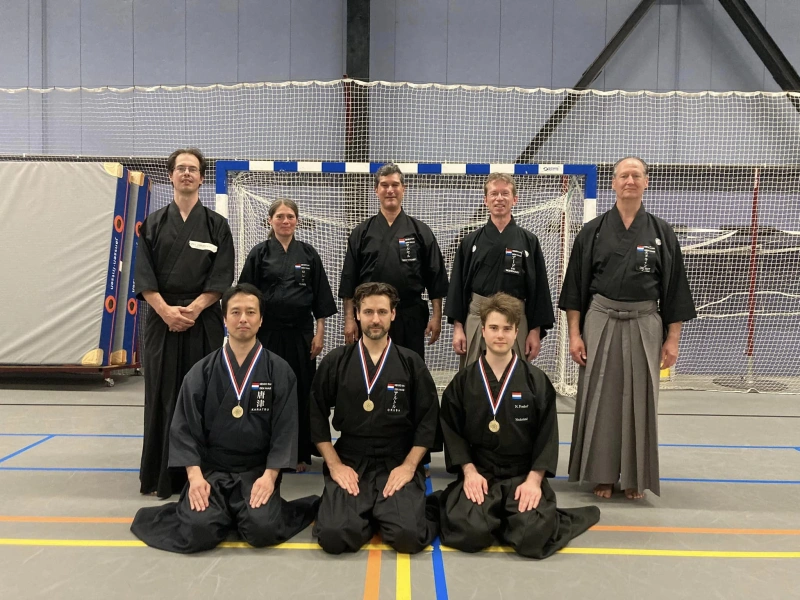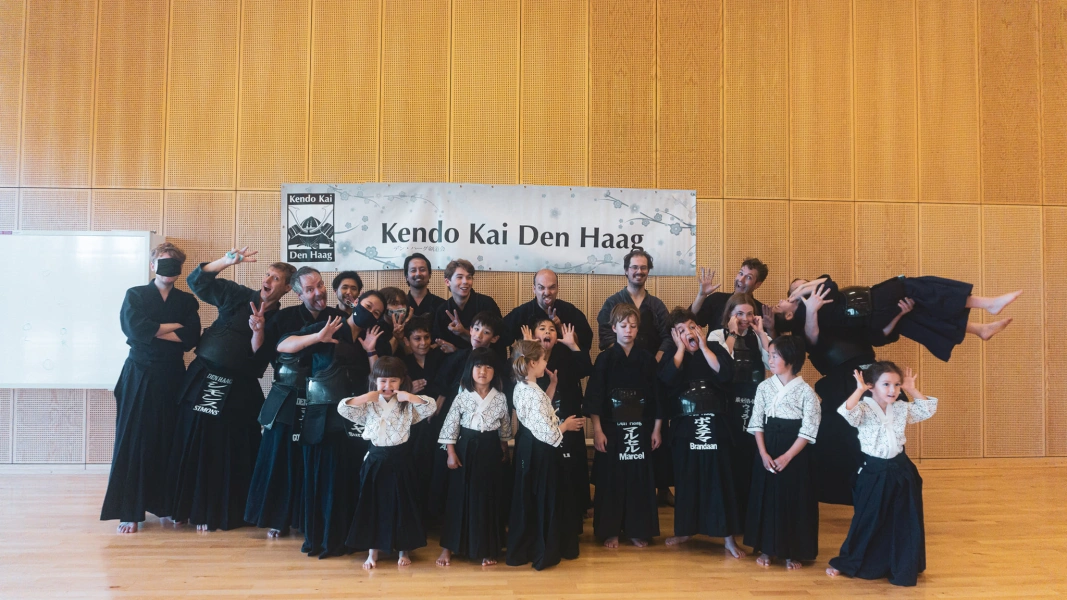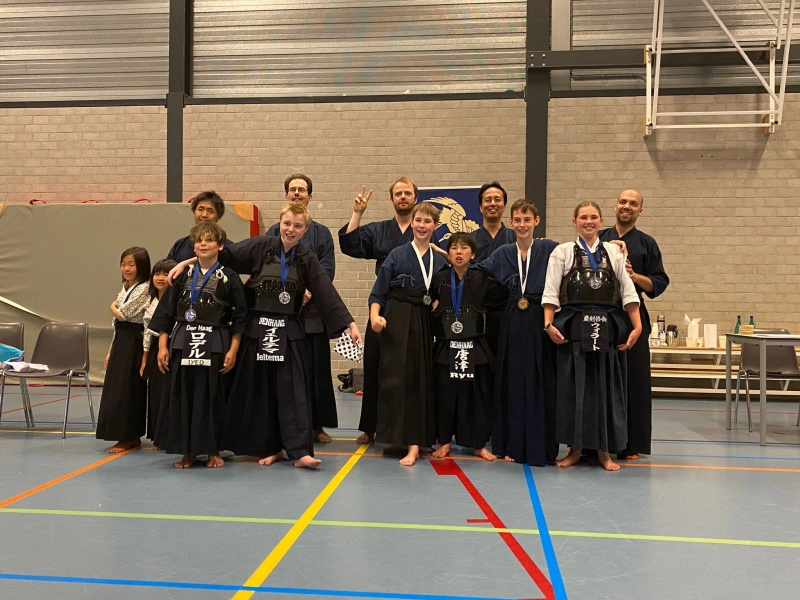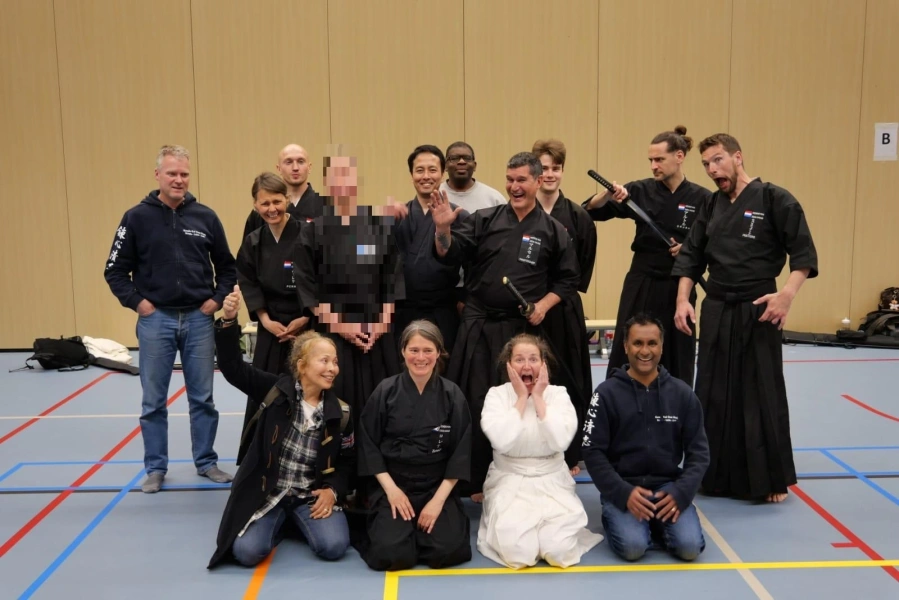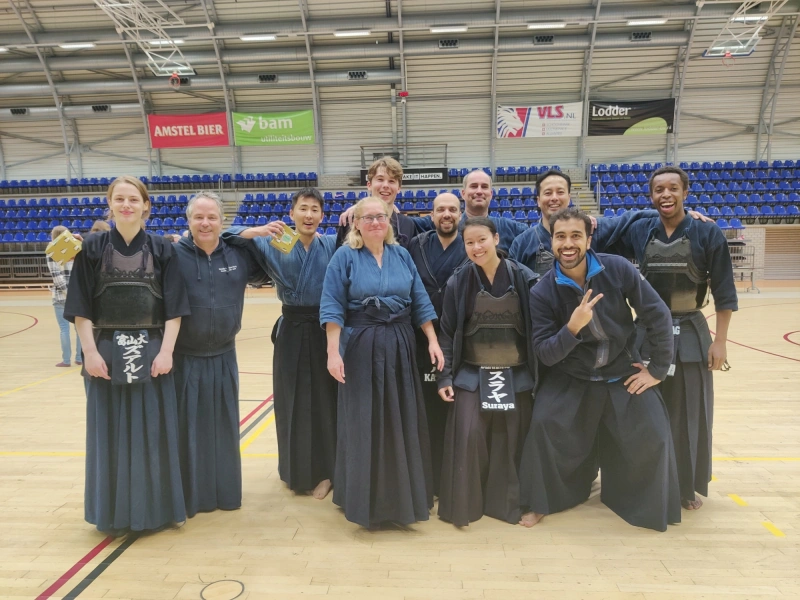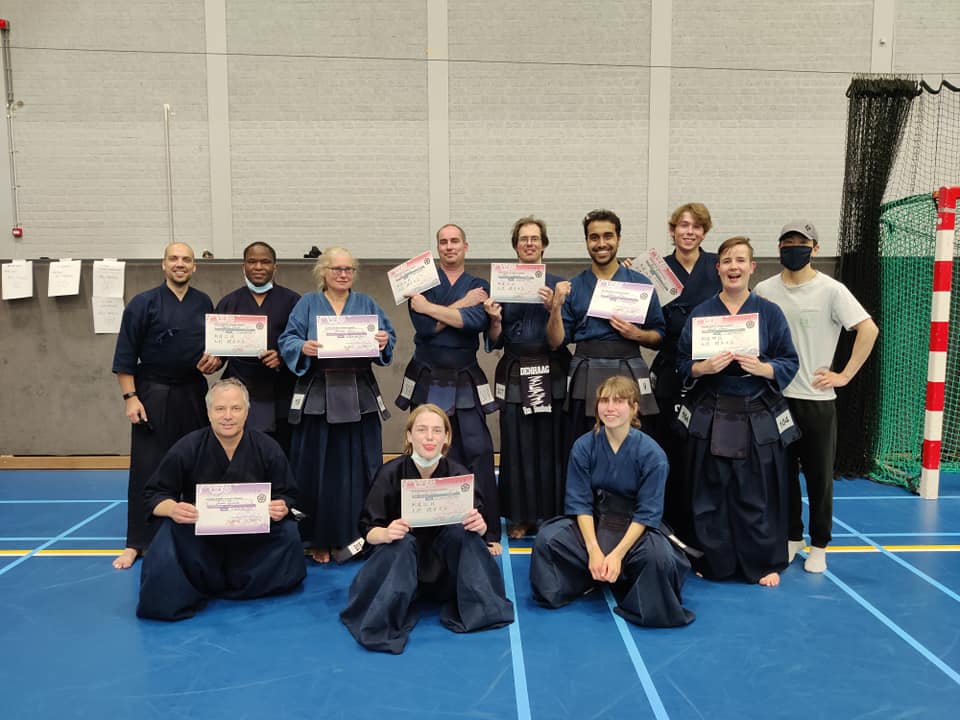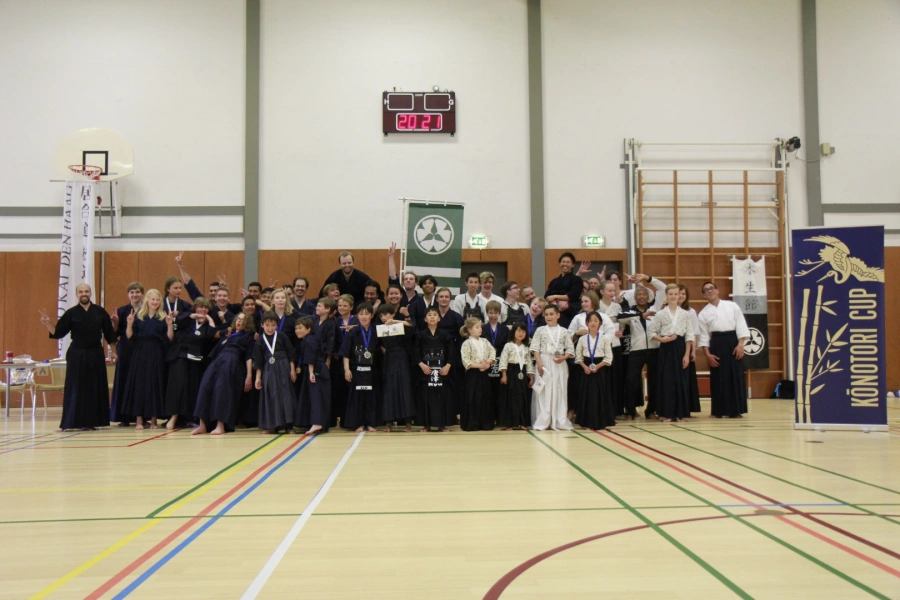 Kendo Kai Den Haag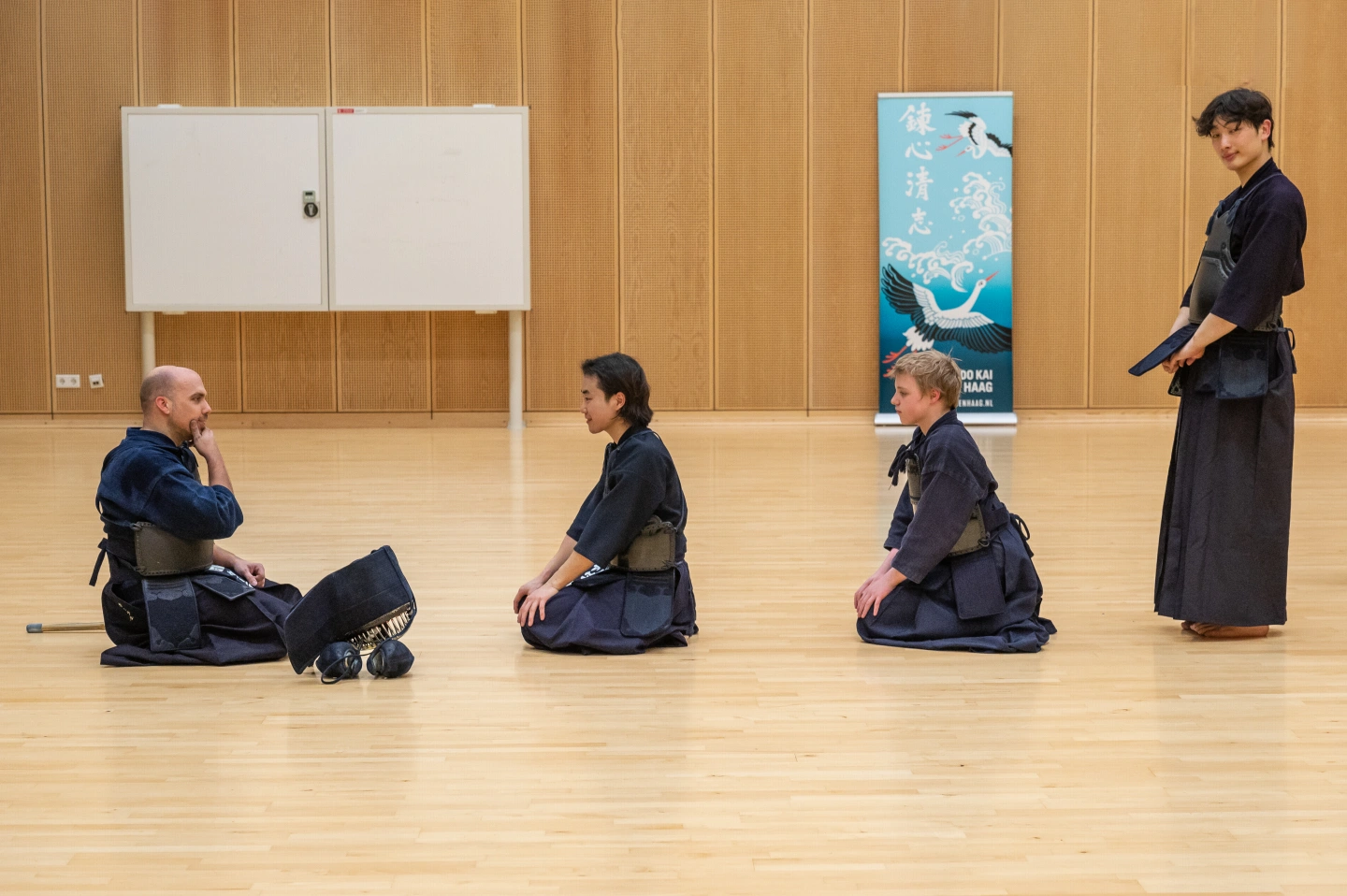 Why do we come to the dojo every week, year after year, in good times and bad? Love for budo, habit, duty, fun or self-improvement? That is different for everyone. Whatever your personal goal, you can only work on it in a club where everyone feels and is accepted. We want to be an environment where there is room for everyone and where our members can develop at their own pace. That is why we strive to be the friendliest budo club in the Netherlands.
In a friendly club we can work on our budo and on ourselves. The concept of kendo already states that through kendo we "discipline human character by applying the principles of the katana (sword)." We strive for growth and success as a dojo, as students of the way of the sword, and also as competitors on a national and international level. In addition, we want to train and guide the next generations of the national youth and adult teams.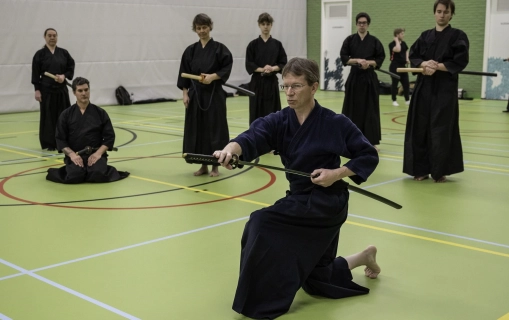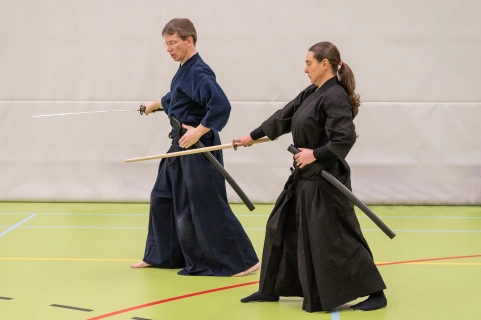 Kendo Kai Den Haag is an active player in the Netherlands. It is not only one of the largest dojos, but several members also do board work in the national umbrella association, the NKR. We also have a lot of exchanges with other dojos for training and competitions. And are represented at seminars at home and abroad. For example, KKDH teachers taught at national seminars in Germany, Italy, France, Belgium, Switzerland and Portugal in 2022.
Locations and trainings
The standard training sessions of Kendo Kai Den Haag are at the following times and locations:
Kendo
Donderdag 20:00 tot 22:00
Sportcampus Zuiderpark
Danszaal

Zaterdag 11:30 tot 14:00
Sportcampus Zuiderpark
Zaal C
Kendo Kids
Zaterdag 10:00 tot 11:30
Sportcampus Zuiderpark
Danszaal

Sportcampus Zuiderpark
Meester P. Droogleever Fortuynweg 22, 2533 SR Den Haag
In collaboration with the 'Katsumori' dojo, it is possible for the advanced kendoka, 4th dan and higher, to train on Tuesday evenings in the Dance Hall of the Zuiderpark Sports Campus.
Iaido
Dinsdag 20:30 tot 22:00
Novum-Maartenshal
Zaal 3

Zaterdag 11:30 tot 13:00
Novum-Maartenshal
Zaal 3
Jodo
Dinsdag 19:00 tot 20:30
Novum-Maartenshal
Zaal 3

Zaterdag 10:00 tot 11:30
Novum-Maartenshal
Zaal 3
Novum-Maartenshal
Marcellus Emantslaan, 2274 KX Voorburg
The training sessions are located in the last (third) room, seen from the main entrance. Entrance to the hall via the rear changing rooms, men have an 'H' on the door, ladies a 'D'.
Teachers
Aad van de Wijngaart
iaido 7-dan kyoshi | jodo 7-dan kyoshi
Iaido/Jodo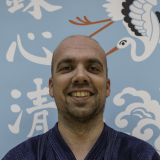 Kendo general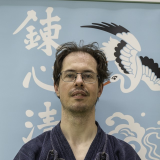 Stan van Heerbeek
iaido 3-dan | kendo 3-dan
Kendo kids
Edwin de Wit
jodo 7-dan kyoshi | iaido 5-dan | kendo 4-dan
Iaido/Jodo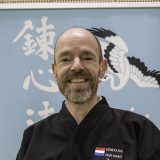 Michel Huisman
iaido 5-dan
Iaido beginners
confidential contact person
Kendo Kai Den Haag has two VCPs, Cris and Annemieke. They are available to everyone involved in the association and can help with questions and reporting inappropriate behavior. A confidential contact person listens, thinks along and knows the sports network.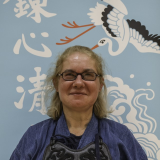 vcp1@kendokaidenhaag.nl
vcp2@kendokaidenhaag.nl
Other questions? contact us!
Contact